What is Technical SEO?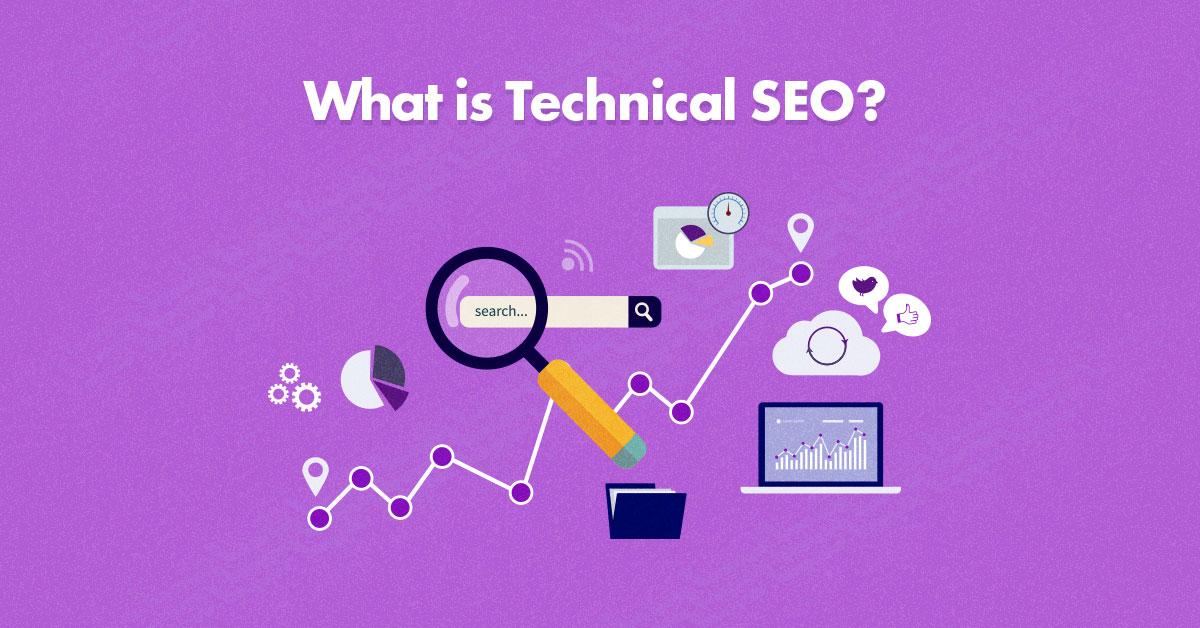 Technical SEO is the process of making a website more search engine friendly, but it can also involve user experience-related tasks. You can also influence technical SEO, but it's more difficult to grasp because it's less obvious. If you're having trouble improving the SEO of your website, it's time to take a critical look at your technical SEO. Technical SEO is essential because it increases the precision with which search engines understand and categorize the content of your website, resulting in better search ranks and more organic visitors. By fixing technical SEO concerns and using best practices, you may improve your website's visibility, user experience, and overall performance. Thankfully, you can automate your optimization procedure and intensify your SEO efforts using MarketerBrowser. MarketerBrowser isn't your normal browser, either. With a special feature for opening multiple websites in separate profiles, it is the best browser for online businesses and digital marketers.
The Best Anti-Detect Browser for Digital Marketers and Online Businesses
Users may create and manage several browser profiles with their own unique set of cookies, cache, and browsing histories with MarketerBrowser. Digital marketers may launch and maintain many websites simultaneously with the help of this tool without being concerned that their online activity would be noticed and questioned. Opening various websites in different profiles prevent cookie and cache linkage, which can increase the veracity of your SEO metrics. Your online business and social media profiles are easier for you to handle thanks to MarketerBrowser's multi-profile capability. You don't need to manually log in and out to view the profiles of each website or account. If you manage many businesses or have social media profiles, this tool can save you time and effort.
Using MarketerBrowser to Manage Multiple Websites At Once
MarketerBrowser offers a variety of time-saving tools that can help you automate and streamline your optimization process in addition to its multi-profile feature. MarketerBrowser's tools can save you hours of manual labor on tasks like site speed optimization and structured data testing so you can concentrate on producing high-quality content and building links. You can open multiple websites in separate profiles with MarketerBrowser and manage them all at once. With the help of this feature, you can quickly switch between different websites without having to close one tab and open another, making it simpler to compare and contrast various websites side by side.
Tools to Save Time for Streamlining Your Optimization Process
The time-saving tools offered by MarketerBrowser are made to assist you in automating and streamlining your optimization process. The site speed optimization tool, for instance, can assist you in identifying components of your website that might be slowing it down. It provides insights into page load times with cookies, cache, and history tabs saving features. Using this, you may accelerate your website and provide your users a better browsing experience.
In conclusion, enhancing the technical SEO of your website is crucial for increasing its exposure in search results and attracting more visitors. You may expedite your optimization process and make the most of your SEO efforts by utilizing MarketerBrowser's technical SEO and multi-profile features. MarketerBrowser is a great option for online businesses and digital marketers aiming to boost their online presence due to its time-saving features and capacity to handle many websites at once. Thus, why not give MarketerBrowser a try right now and observe the impact it may make on the SEO of your website?